100% focused on your investment property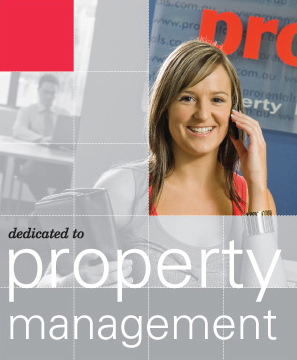 Why should you let us manage your investment property? The answer is simple … we are specialists in the field.
At prorentals.com.au our 100% focus is your investment property. We will not try to coerce you into selling your property, and we do not treat property management as a sideline business. Property management is our business.
Our property managers are incentivised to align their interests with your own. They are rewarded for minimising vacancies, maximising rents and for sourcing only the highest quality tenants.
That is what makes our property managers so different.
You will have a dedicated property manager who will be responsible for every aspect of your property. The added convenience of this personalised service means your single point of contact will answer any of your questions and deal with any issues that may arise. You will only have to deal with one person in order to access our full range of services and resources of the team.
Our people, experience and commitment to excellence ensure your investment property is managed to the highest possible standard.