We work fast to ensure your investment is returning its potential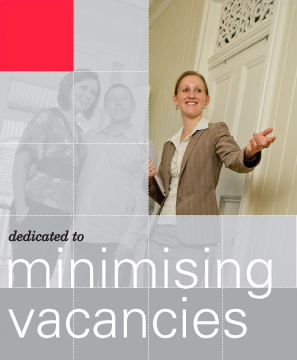 As an owner of an investment property you don't want to see your property vacant. With prorentals.com.au, this risk is minimised.
With our 12 step vacancy action plan, we make every effort to have your property rented as quickly as possible. We even encourage you to choose your own tenant.
Why do you have the final say? Because just as important as finding a tenant, is, finding the 'right' tenant. During the vacancy period, you will receive regular feedback and communication from our dedicated leasing team.
We employ four full-time leasing officers who have the specific responsibility of finding the right tenant for your property fast. This dedicated team works six days per week until 7pm, to ensure we have the facility to provide after-hours inspections. More showings mean reduced vacancies.
As a part of our service, a prorentals.com.au staff member will be present at every inspection made by a potential tenant, ensuring the security of your premises. From these inspections, our next action step involves a highly detailed tenant screening and application process including 3rd party reference checks. You can then be assured that only suitable applicants that meet our criteria are shortlisted to present for your approval. If you want your property to deliver fast, secure returns, then prorentals.com.au has the specialists who can help you.