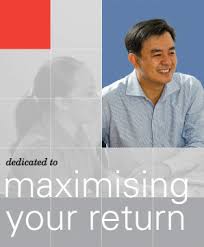 Ensuring your property is rented to the maximum market value
An investment property delivers short-term and long-term returns. With our extensive property database we are able to perform accurate rental appraisals to ensure your property is rented to maximum market value.
We have a range of advertising streams guaranteed to get your property noticed. Our years of experience enable us to recommend potential improvements to your property to maximise the rental return.
This ability to attract higher rental rates significantly increases the investment and market value of your property. Our dedicated property managers are directly rewarded if your rent is increased and maximised. In addition, our comprehensive property inspections serve to ensure your investment property is maintained to the highest standard, further increasing the property's long- term market value.
As a demonstration of our confidence in our ability, you will not be charged to use our services unless we secure a tenant that meets with your approval. We advise our clients to sign leases that end in peak months to ensure the highest possible rental return.
At prorentals.com.au, we know how to get the maximum short-term and long-term returns for you.